Boise Homes For Sale And Area Information
Popular Boise Idaho Subdivisions
Notable Boise Areas

Extending northeast from State Street, bordered by 36th Street in the north and Mountain Cover Road in the south, North End incorporates Boise's more well-established neighborhoods. This highly desirable area includes green streets and stately homes, as well as a variety of charming cafes and shops, extending up into the hills overlooking Boise.

Between the North End and Eagle, Northwest Boise offers fantastic shopping along State Street, most notably at Northgate Shopping Center, and easy access to the Boise Foothills north. Older and newer homes share this diverse space, along with golfing opportunities, schools, and parks. With a blend of natural spaces, and access to Boise River, downtown Boise, and Eagle - Northeast Boise is bound to have what you're looking for.

Traveling east from downtown Boise, between The Military Reserve and the Boise River, you'll find Northeast Boise, offering a mix of established neighborhoods, scenic hillside drives, and recreational opportunities. Idaho's Botanical Gardens and Warm Springs Golf Course are two highlights in this area not to be missed.

Southeast of Boise State University, between the river and the I-84, Southeast Boise is a great area for families, culminating in the Simplot Sports Complex. Access to the airport and Southshore Shopping Center complete the package of convenience that comes with living in Southeast Boise.

Boise Bench includes the portion of Boise east of the I-84 and I-184 highways up to Federal Way. So named due to its higher elevation, Boise Bench incorporates a number of older neighborhoods, like Hillcrest, Morris Hill, Central Rim, and Depot Bench. Popular due to its proximity to both the downtown area and the rest of Treasure Valley, the bench also boasts some of the best access to Ann Morrison Park, the airport, and Boise State University.

West of the I-184 Highway, between the I-84 and The Boise River/Garden City, the area of West Boise is a vast community including Boise's largest shopping complex, older and newer neighborhoods, and a corridor of commercial options in the south. Extending to Meridian, this area has everything "Boise" in one place.

Southwest Boise includes a mix of newer neighborhoods ranging southwest of the I-84, up to the farmlands in the south and Meridian in the west. Residents here enjoy modern amenities, and properties interspersed with scenic farmland. The re-purposed farmland means that many homes in Southwest Boise occupy spacious acreages.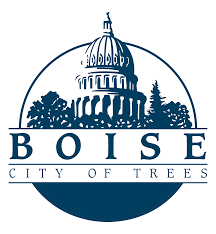 About Boise, Idaho
Boise homes for sale feature in a range of architectural styles, from 19th century styles up to the latest in modern design. In Boise's older neighborhoods, some fantastic examples of Tudor, Queen Anne, and Italianate architecture are present, while newer suburbs feature spacious ranch homes and bungalows. Modern homes in Boise display efficient, angular designs ranging from the sleek and futuristic, to those finished in a variety of rustic materials.
Other highlights include the luxurious waterfront homes along the Boise River, and the elegant new condos tailored to the modern urban-living lifestyle. The latter options are perfect for single professionals looking to live closer to downtown Boise's vibrant cultural, entertainment, and commercial venues.
Boise's growing economy, revitalized urban centers, natural beauty, and great weather all combine to make a healthy real estate market, sure to produce robust demand for years to come. So, don't miss out on this opportunity to partake in the best of Boise living!
Boise Amenities and Attractions
Boise is the largest city and a popular destination within Idaho's scenic Treasure Valley. Boise is a city that blends the best of varying landscapes and lifestyles, as lush farmland meets rolling grassland, and scenic hills descend to meet the tranquil Boise River.
As a mid-sized city, Boise makes transport easy, so its unlikely that you'll ever feel disconnected from all of the urban attractions on offer. Boise State University, downtown Boise, and the various parks and green spaces along the Boise River are just a few of the popular venues around central Boise.
Downtown Boise itself is developing as a center for culture and entertainment, along with its continually robust commercial prospects. And beyond immediate city, residents of Boise are spoiled for outdoor recreational choices. Not only is the ever-beautiful river there to enjoy, but Boise residents can also venture into the mountains to the east, explore the farmland south and west, or take off to one of the many destinations throughout Idaho. Boise's status as a local transport hub puts all of these opportunities at your doorstep.
Homes For Sale In Boise Idaho
Enter city, zip, neighborhood, address…